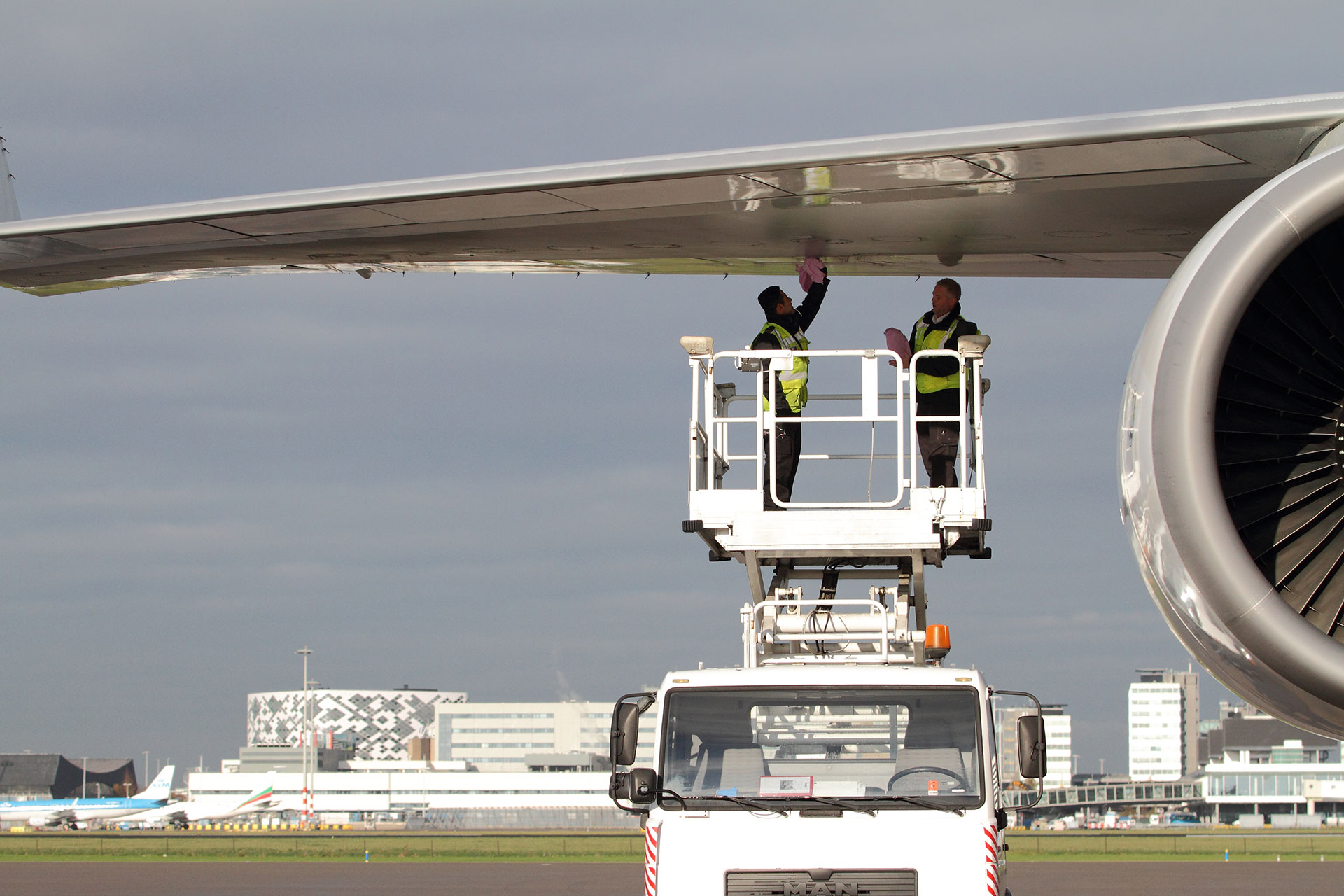 Magnetic Line offers aircraft line maintenance with unmatched customer focus
It is not easy being an airline these days. New and seasonal markets demand an instant response. Keeping operational costs in check calls for smart solutions. And in the midst of all this, providing a safe operation remains utterly essential.
We know. We're former airline employees ourselves. Operating fully independently allows us to carefully listen to our clients and understand their needs. There is no in-house airline fleet we must support first. We offer tailor-made and dedicated line maintenance services through our devoted staff. We know it is part of our job to go that extra mile at times. It requires thinking outside the box but inside the aviation regulations. We know how to.
The result of our strong customer focus is our client list which includes well-respected airlines, many of which are national flag carriers. In 2021, Direct Maintenance (now Magnetic Line) has merged its Line Maintenance capabilities with Magnetic MRO Line Maintenance, and serving as one line maintenance provider, covers over 70 aircraft and engine combinations, including A320NEO, A350-900/1000, A380, B737 MAX, B747-8 and B787. To respond to our clients' growing needs, we have started progressing into future generations of aircraft types, covering Airbus A330NEO and Boeing B777-X.
March 2023 Direct Maintenance rebranded into Magnetic Line and is a valuable line maintenance partner of Magnetic Group.
Magnetic Line is keen to listen to any requirements you may have beyond our current Scope of Work or existing line station locations. We are in line maintenance for the long haul. Contact us today!
Come work with us!
If you are interested in joining Magnetic Line, feel free to check our open positions or contact us directly.
For any HR related requests please contact:
See our all open positions
Open positions